Payment Methods
On the parking lots Falu P manage, you can pay your parking ticket with two different mobile apps, sms, phone call or in parking meters. 
Faluappen
Faluappen (The Falun App) is a completely locally produced parking and city centre app with the ability to pay for and extend your parking time from wherever you are. With Faluappen, you only pay for the time you park, no other fees are added. Falu P AB owns the app, the developers are based in Falun and it's developed for Falun's needs.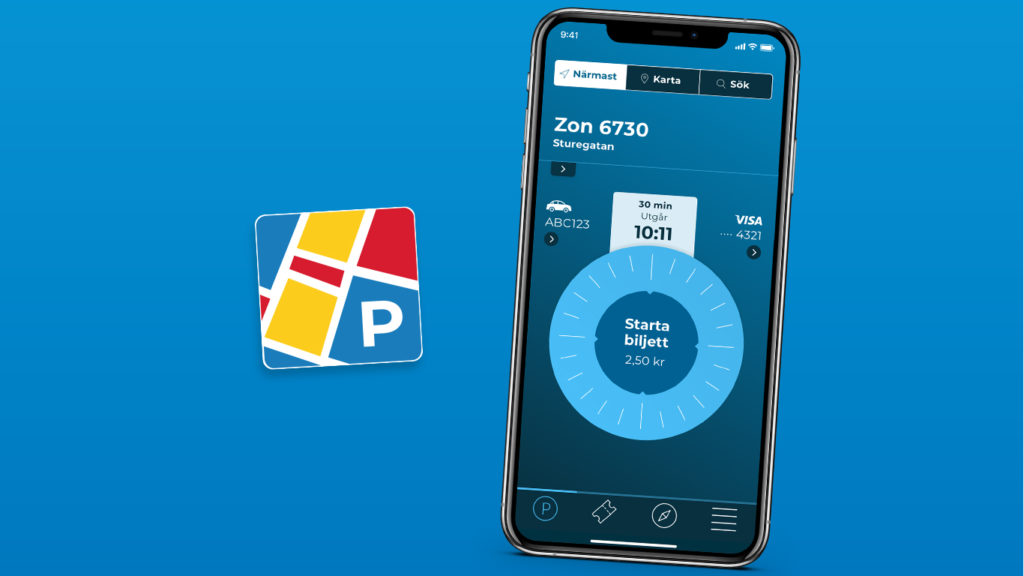 You can easily find your way to App Store or Google Play to dowload the app completely free. 
EasyPark
In Falun, you can also choose to pay with Easypark. They offer several different payment methods and are available in many parts of the world. Fees are added when using the EasyPark app. 
SMS- or Payment by Phone Call
(Both require a Swedish personal number)
Payment by SMS or phone call can be done from any mobile phone, and does not require a smartphone. 
Pay Your Parking with SMS 
Start your parking by texting to +46 (0)10-333 44 00. In the message, write the zone you're parking in, the car license plate number and your Swedish personal number. For example: "6732 ABC123 199012019999".
Your parking is started when you've received a confirmation message. 
End your parking ticket by texting AVSLUTA to +46 (0)10-333 44 00. 
Your parking is ended when you've received a confirmation message. 
Pay Your Parking by Phone Call 
To pay your parking by phone call, call +46 (0)770-87 00 00 and follow the spoken instructions. 
For support or questions regarding SMS and phone call payment, contact EasyPark via: 
Phone: +46 (0)770-11 22 00 
Email: support@easypark.se
Did you know...
You must always pay for your parking if the signs show it. If your usual payment method isn't working for you, choose a different method to pay.
Falu P offers more than one payment method, so that you can choose the one that is best for you.